Paint an Expansive Sky in Watercolour
with Angela Fehr
Live Zoom Workshop
Time & Date
Wednesday May 31 2023
2-4 pm MDT / 1-3pm PDT / 4-6 pm EDT
Reminder emails are sent 24 hrs and 1 hr prior to event.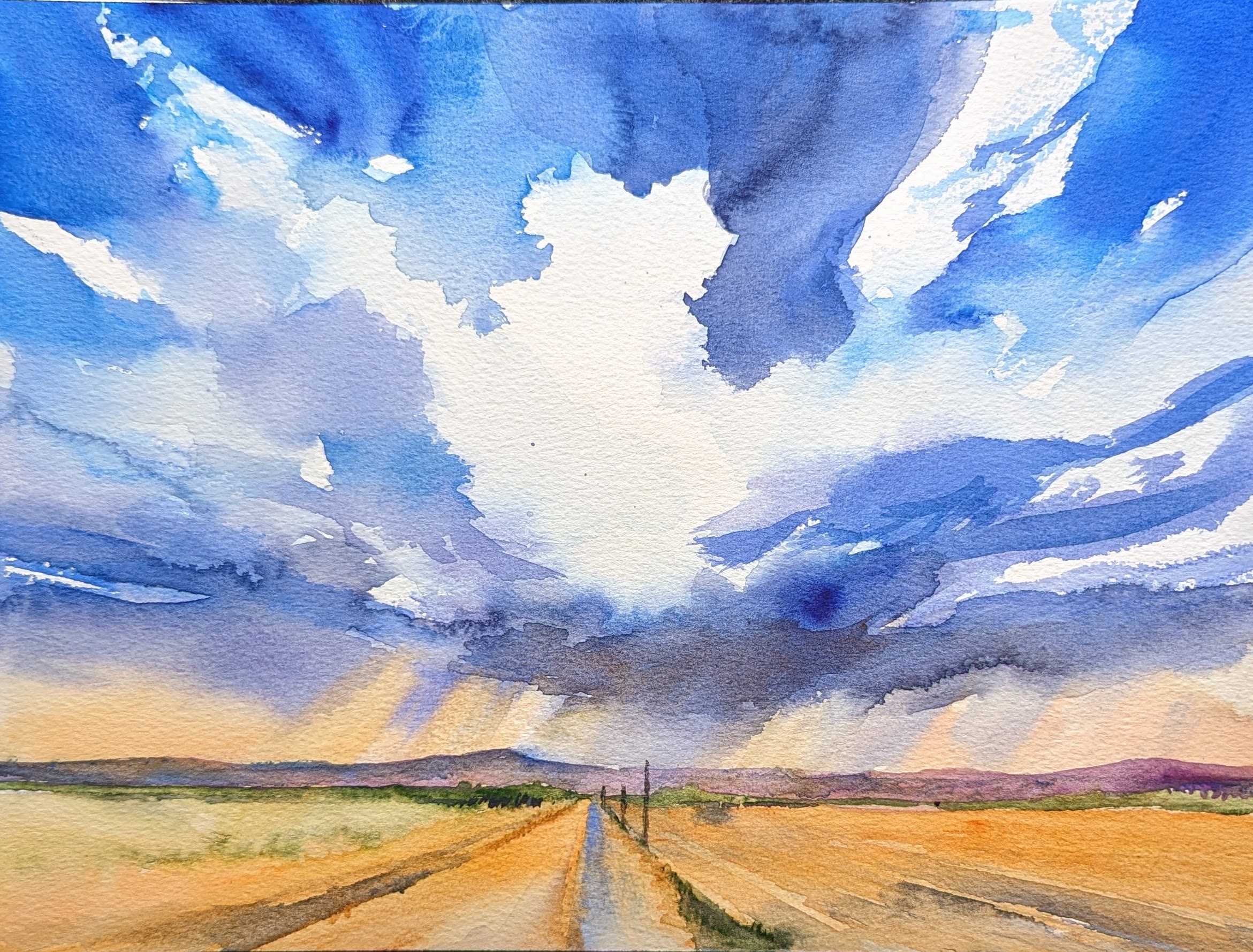 Learn Watercolor, Naturally!
The sky is an ever-changing canvas, and for the landscape painter, skies can offer a striking focal point that makes the painting sing!
Workshop Outline:
In this workshop, our focus will be on creating a sense of dramatic distance, a straight country road leading us below an expansive arch of sky. Is there distant rain on the horizon? You decide!
Perspective: Creating distance in the landscape is a matter of proportion and placement that will indicate perspective. I'll talk through the ways I simplify perspective so it does the job without becoming confusing.
Composition: I'll be spending extra time on prep work in this session, showing you how a strong value study can provide source material for a wealth of beautiful paintings.
Working with wet & dry paper and creating contrast without stiffness.
Mixing colour - working with blue.
Finishing off with a variation to add even more drama in an innovative sketch in mixed media.

How a Zoom Workshop Works:
This workshop is hosted on Zoom and is happening LIVE. That gives you the opportunity to watch Angela paint in real-time and ask questions as she demonstrates technique.
A recording of the workshop will be made available so you can rewatch the lesson and practice the techniques over and over again.
Questions:
Q: What if I can't attend the live session?
A: While the live workshop offers you the opportunity to ask questions as I paint, if you can't join the live session you are welcome to enroll and watch the recording, which will be uploaded within 24 hours after the live session.
Q: What supplies will I need?
A: Use the materials you are most comfortable with and use most often. Because the course is focused on helping you develop your individual style and artistic identity, that happens best when you work with the materials you are most experienced with, adding new supplies gradually.
Q: What will I learn?
A: This session will be focused on composition & perspective, while personal style development will encourage you to connect authentically with your subject, feel free to paint without judgment, and adapt design principles and artistic techniques to express your own vision. This is a principle-based process, and I will be sharing examples from my own studio process.
Q: Will Angela critique my work?
A: No. Time does not allow for individual critiques, however you can ask questions freely in the chat while the workshop is going. Angela will answer questions as she is able while she is teaching, and a discussion page will be open for a week after the workshop.
Have a question not listed here? Send us an email and we'll get back to you as soon as possible!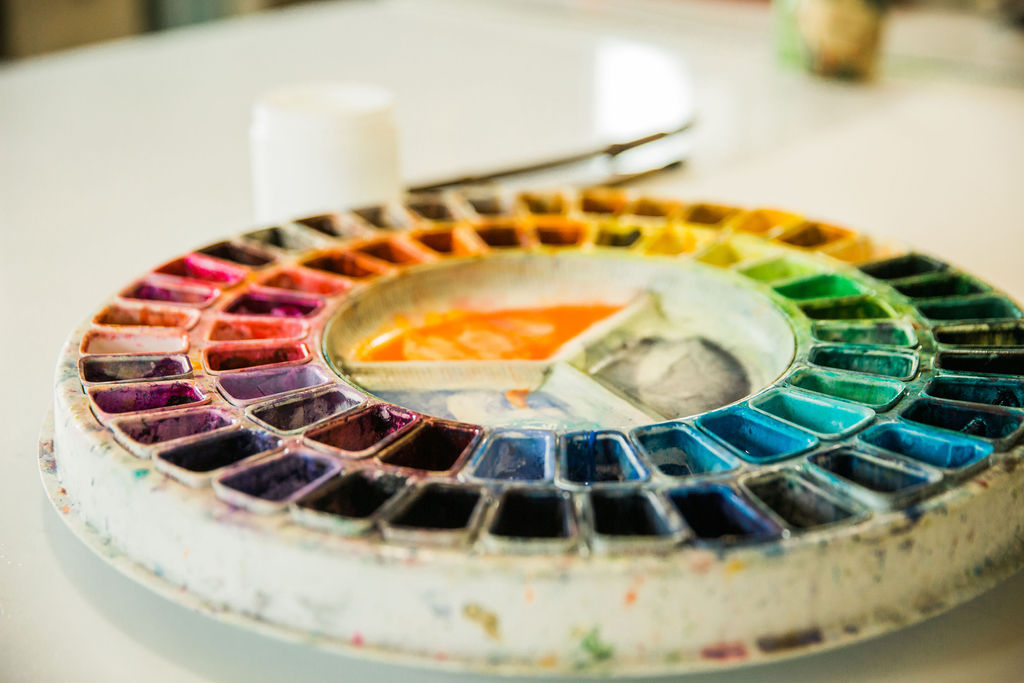 Loosening up your style starts from the inside! Angela will spend each session sharing the strategies that she uses to help her start and finish a painting with freedom and courage, creating a growth-oriented environment for her most authentic art to be born.


As your grow in your skills and desire an independent artistic style, you want more than a step-by-step demonstration. Angela invites you to look over her shoulder as she develops her own paintings and explains her process and mindset. You can apply what you learn to your own process and make it work for you.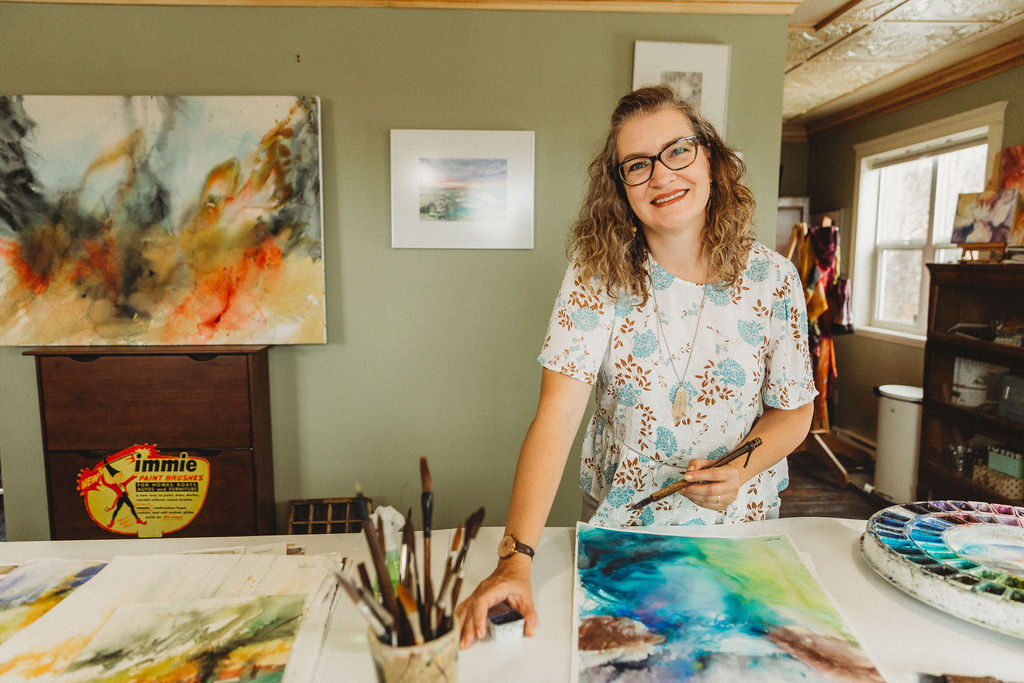 You-Focused Style
Your personal style is what gives your art uniqueness, and even as a beginning painter, you can be learning to express yourself in watercolor. Angela will demonstrate exercises that will help you paint spontaneously and develop your artistic voice.

Course Contents
Available in days

days after you enroll

Resource Guide
Available in days

days after you enroll

Event Link & Recording
Available in days

days after you enroll

Resources for Further Growth
Become Your Own Favourite Artist!
The best artists paint for an audience of one; choosing to paint to please their personal vision and taste in a way that makes their art unique and deeply personal. This is a satisfying pursuit and is accessible for anyone who yearns to paint and is too stubborn to quit!
My first priority is to encourage you to be the artist YOU were meant to be, rather than fitting anyone else's expectations. There is always more than one way to paint a subject, and watercolor techniques can be applied to suit every artist's style.
My hope is that my own creative journey, from fear to freedom, is one that inspires you to choose to paint because you love the process, and a beautiful process creates beautiful outcomes.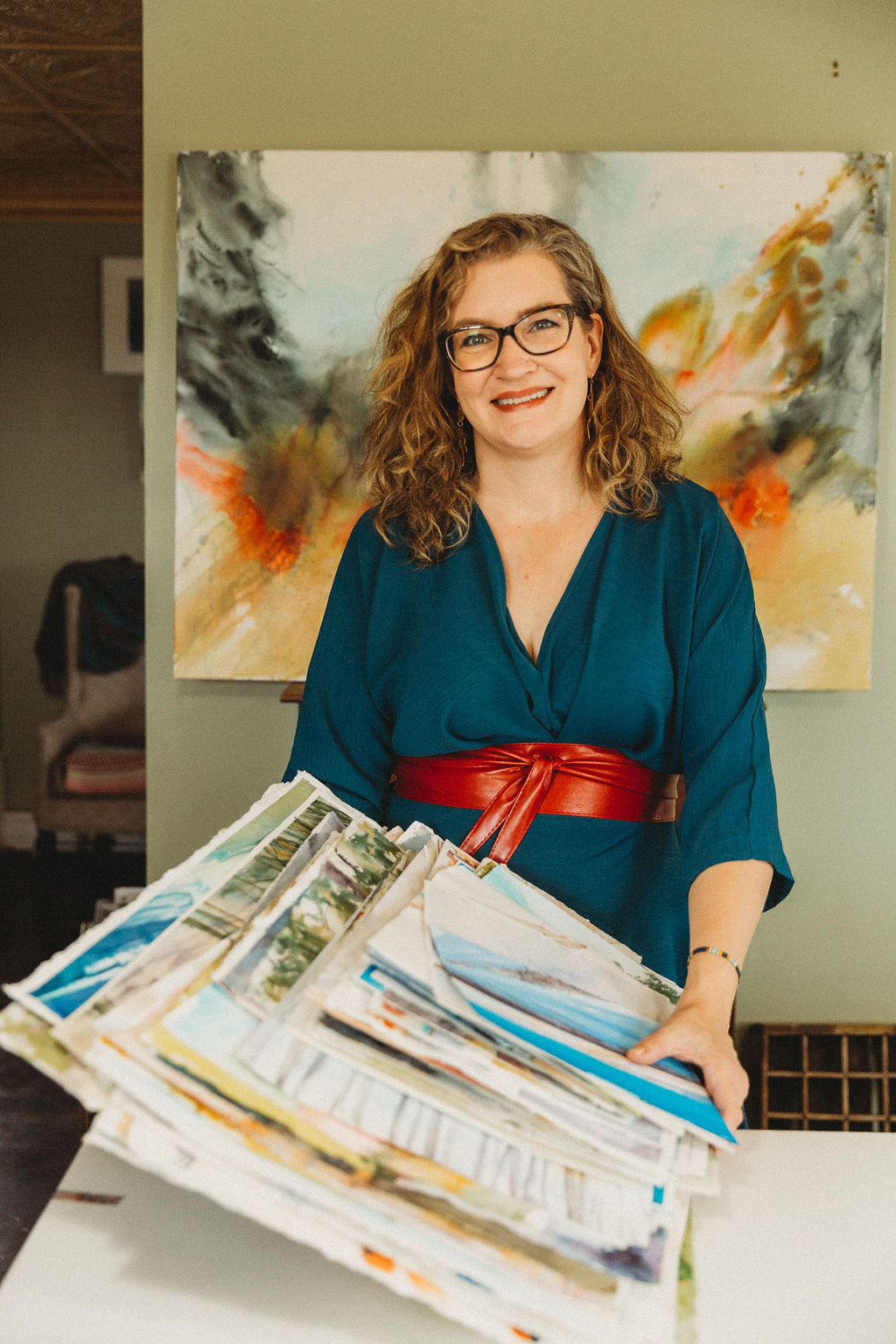 Further Growth with these Self-Paced Courses
The courses listed here have been designed to help you grow skill in watercolor techniques, and become a better decision maker as you use the skills in your watercolor toolbox to create your unique works of art. Each course below will supplement what you will learn in this live workshop and you get lifetime access so each course can be taken at your own pace.