Developing a confident personal style is more possible when you work from a place of familiarity. Comfort with your subject matter means your brain has the chance to explore the "what ifs," creating unique outcomes.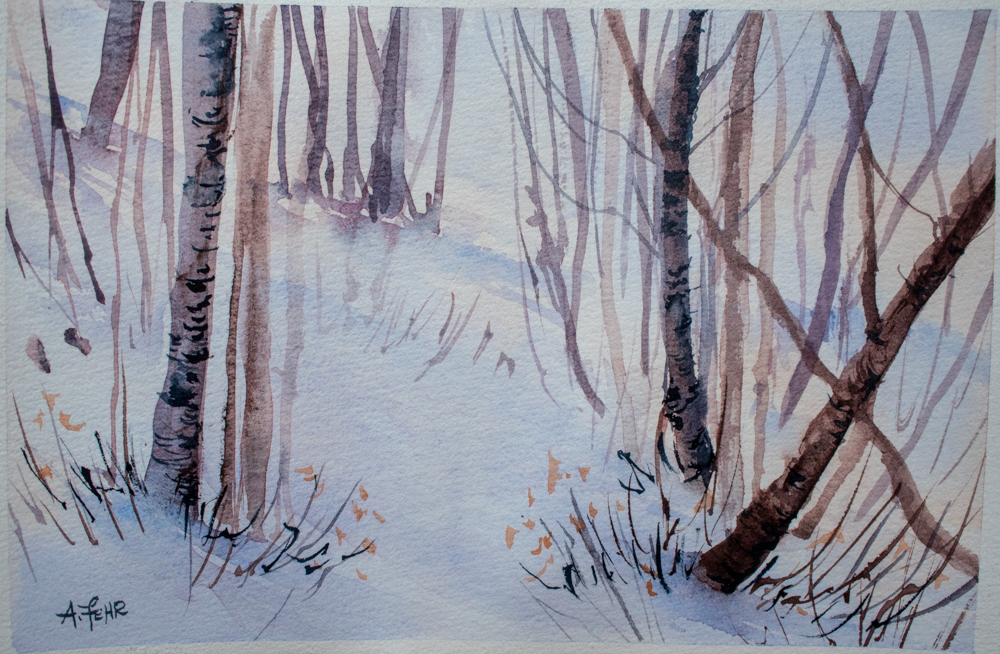 Repeating the same subject can lead to boredom, and boredom can push you to make changes to your routines to find new avenues for self-expression, bringing more life to your paintings.
But don't take my word for it! Come along with my on a journey of exploration!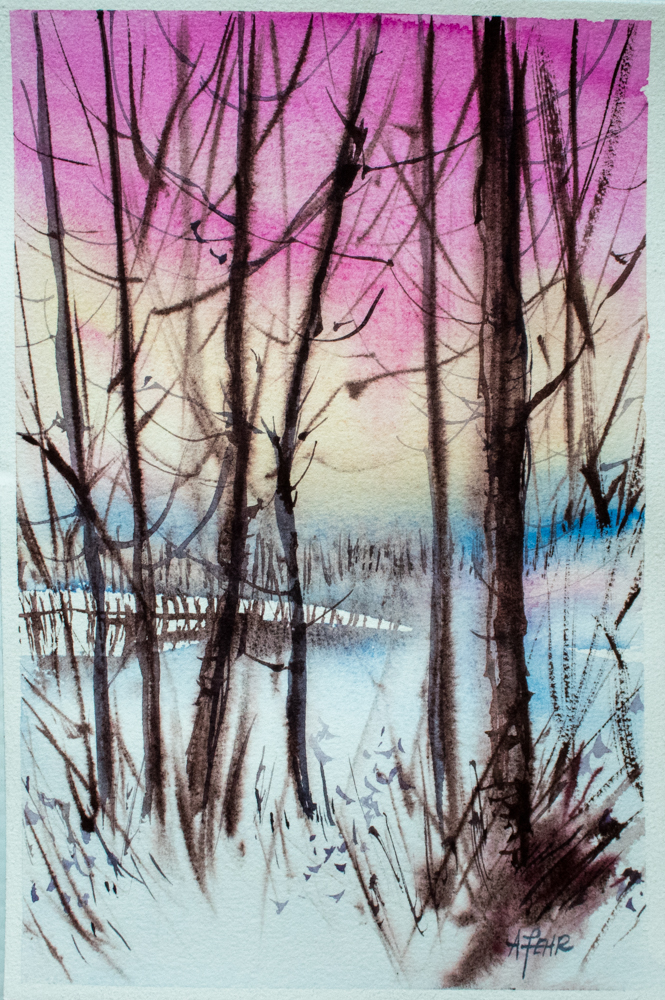 Using one photo as my inspiration, I paint four different paintings, varying my approach with each one, seeking to find "me" in my paintings.
This course shows you the methods I use to develop better self-expression in my paintings, the questions I ask as I look deeper than copying my reference photo. You'll learn:
how to evaluate a painting based on values
editing your reference photo to make it easier to paint and more dynamic
how to change composition from vertical to horizontal
using acrylic ink with watercolour
gradated washes
wet on dry painting
brush handling and mark making
choosing and working with a limited consistent colour palette to establish mood
As you paint along with me, you will develop your own "self-expression strategy" so that you can paint more confidently from your heart. Skill in watercolour technique brings with it a desire for further freedom of expression, and my goal in this course is to guide you into becoming a more confident heart-led artist.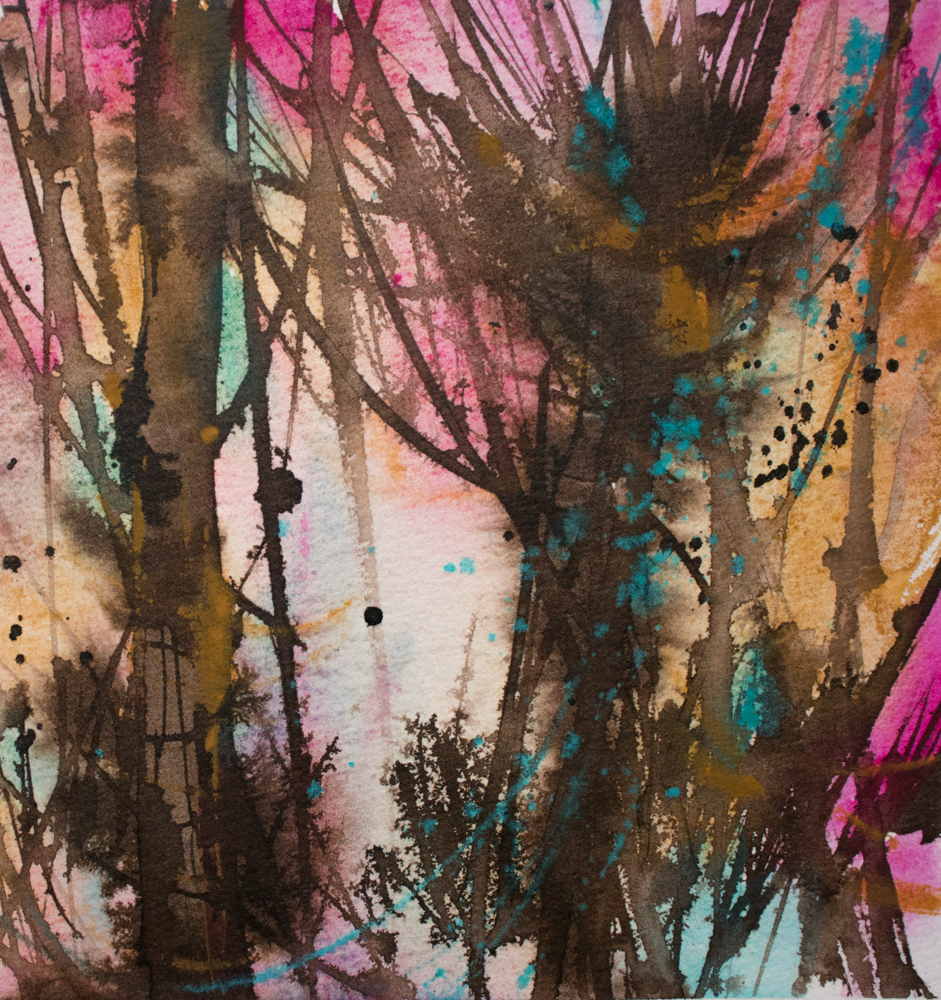 Lessons will be available November 30, 2018