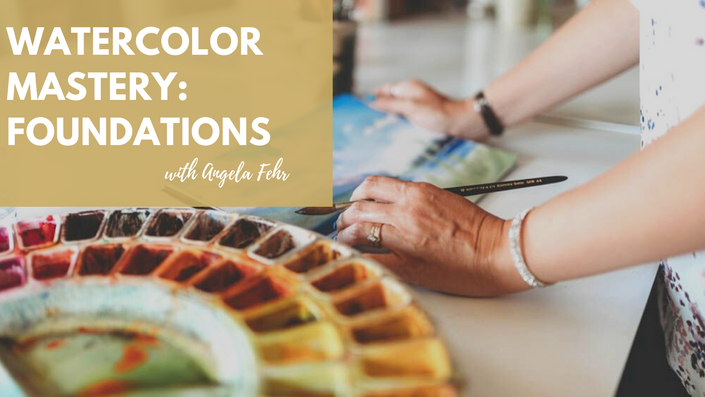 Watercolour Mastery Foundations
Discovering your personal process. Growing skill & style in your painting journey
Fall in love with your own art, again and again!
Watercolour Mastery Foundations is aimed at helping you move to the next level in your watercolour journey, that of becoming a confident, fearless and heart-led master of your craft. This interactive,12-week course is aimed at teaching you how to become your own best guide and instructor, as watercolour artist & instructor Angela Fehr guides you through principles used by professional artists to develop their skills and evaluate your work.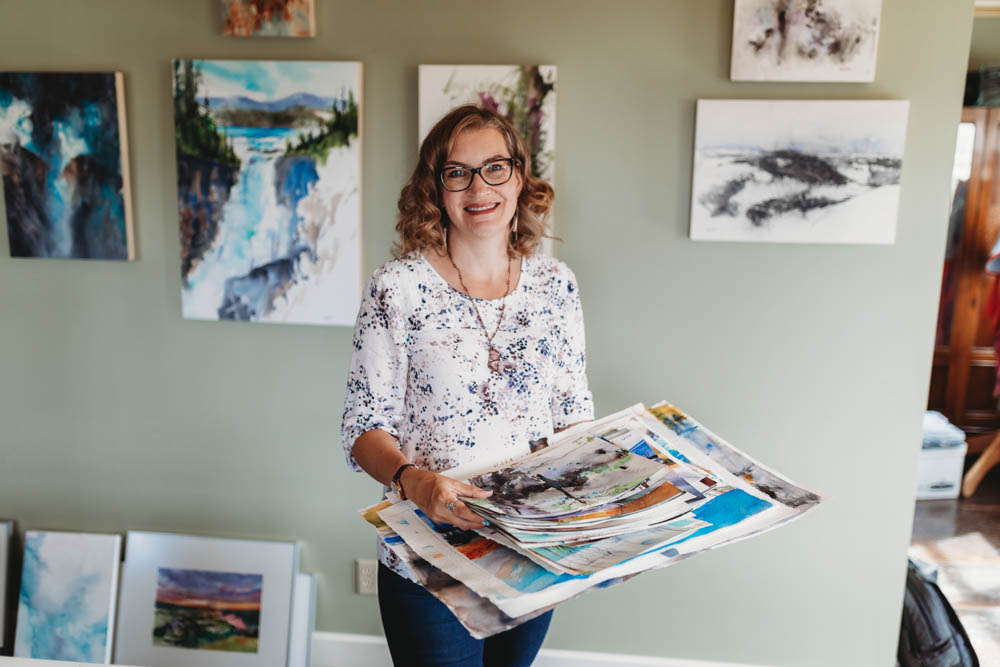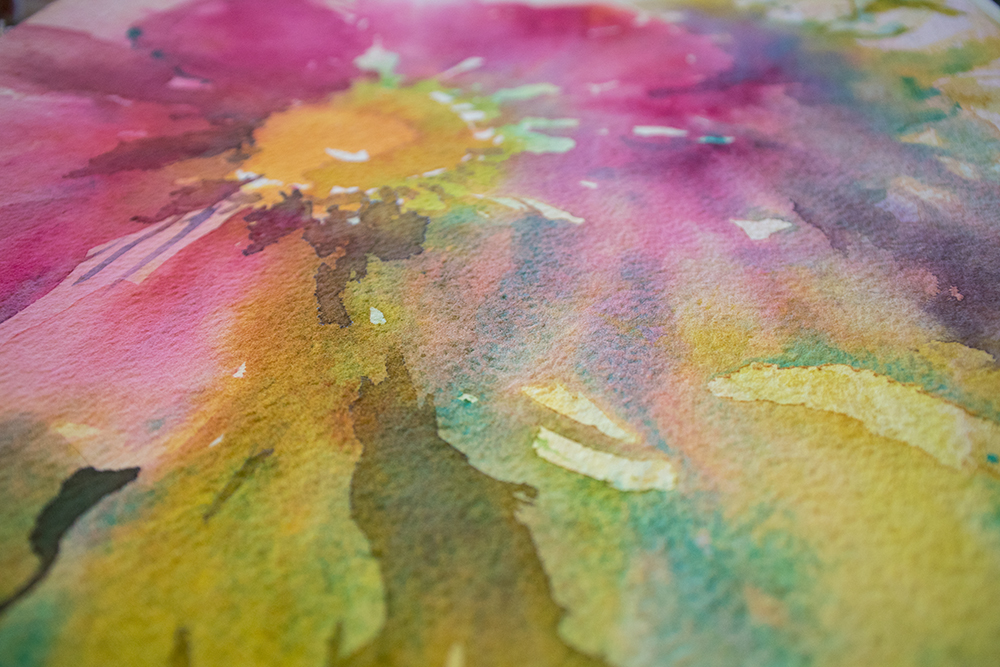 'I have become bolder in my painting due to the fearlessness and bravery you exhibited in trying new things and in going ahead and doing just that on live camera! I am so glad I signed up for the Watercolor Mastery class!' - Joanne C.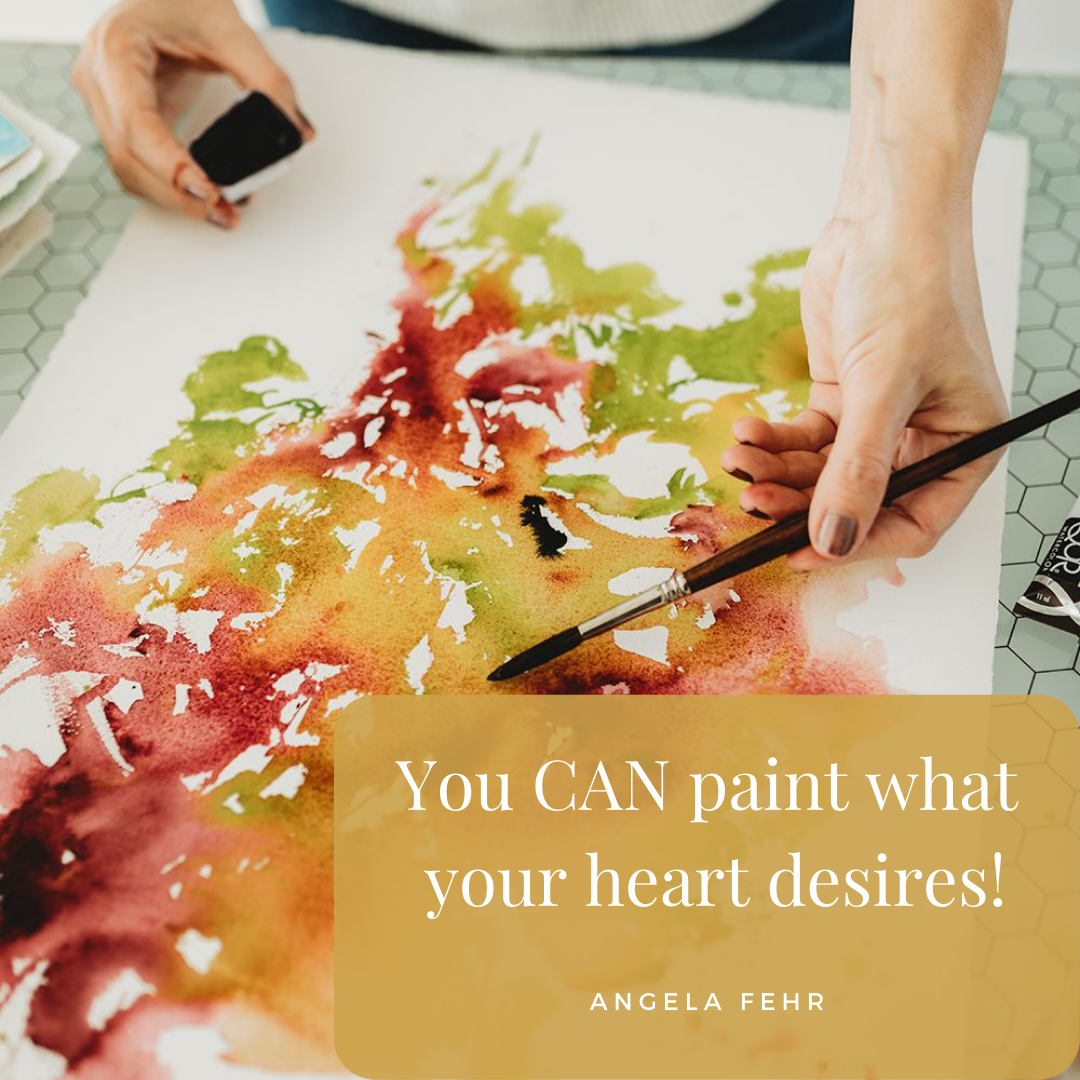 I found so much joy in my watercolor process when I realized that I didn't need to know all the answers, and I didn't need to be perfect to make art I loved.
My failed paintings drove me to try again...and again, and again, until I reached a result that said what I wanted it to say.
Frustration pushed me to look for guidance when growth didn't seem to come on my own.
And frustration caused me to look for new paths when the old ones didn't get me to my destination.
Are you frustrated today? It doesn't mean you're failing! Maybe you're at your own turning point; one you will look back on as the day you took a step in a new direction and everything changed.
Watercolor Mastery Foundations is a pivotal moment maker.
Watercolour Mastery: Foundations creates an environment that allows you to learn YOUR way, pushes you out of the molds you thought you needed to conform to, and gives you permission to find your beautiful, confident, creative voice - one that others will fall in love with as you fall in love with the art you were born to make.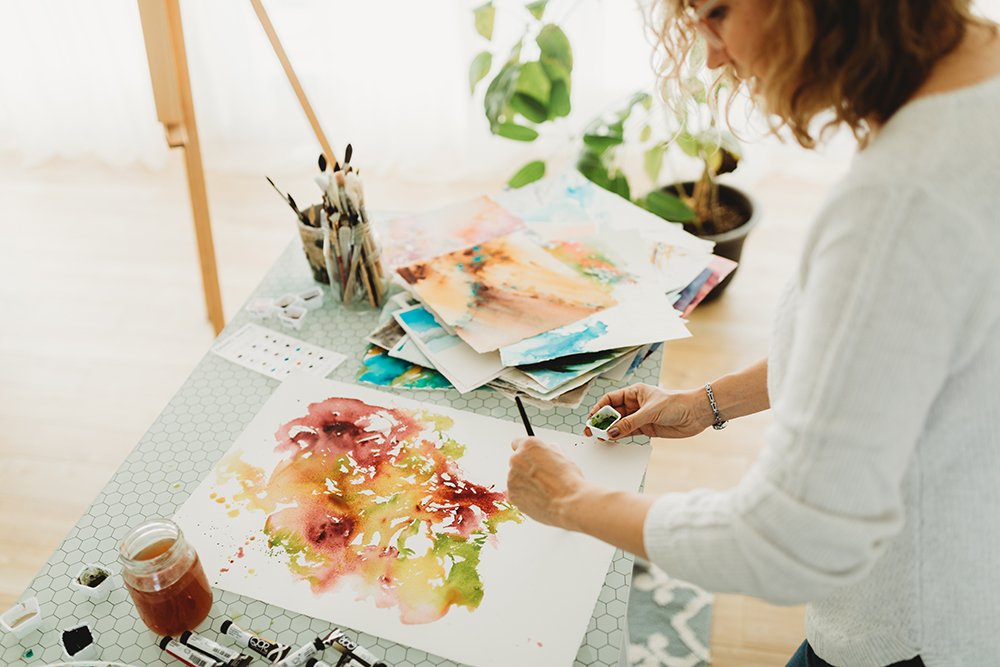 About Watercolor Mastery: Foundations
This is the course I wish I'd had when I decided to seek my own loose style, even though I had no idea how to go about it.
This is the course that I could only create when I looked back and mapped out my journey in hindsight, minus the false starts and distractions that slowed me down.

There are turning points in every artist's journey, pivotal moments that may have felt small or insignificant at the time, but served as markers for change. In my own artistic history, I look back with gratitude on these moments, because they served as pushes to help me find the freedom to create the art I longed to make and to be an artist who can boldly say, "I am my own favorite artist."
So often, the pivotal moments where change happened were born out of frustration. My lack of resources prompted me to look inward at what I really wanted from my art. My comparison with other artists pushed me to work harder on growing my skills.
There are three parts to the Watercolor Mastery: Foundations course.
Part 1: Course Material
The course is made up of six modules, spaced out in two-week intervals. Each module starts with an introduction to the topic and a set of lessons designed to reinforce the subject. I'll direct you on how to apply the principles outlined in the course to transform your own artistic process and strengthen your paintings. Printable worksheets are included with each module. As you practice, you can ask questions and upload artwork in the Heart-Led Artist Community.
When it comes to setting the direction of your artistic growth, every artist is self-taught. You curate your education and direction, choosing resources and instructors that reinforce your path and goals for your art. Journey with me, and establish a relationship with watercolour that is uniquely your own.
Your enrollment includes lifetime access to the course material and you may revisit the lessons as many times as you like.
Part 2: Lessons & Assignments: Each module includes a live discussion/lesson via Zoom where you can join and ask questions and share what you're learning. These lessons are tentatively scheduled to air Fridays, 1pm Pacific/3 Eastern (UTC-7).
Part 3: Access to my Heart-Led Artist Community: On the first day of the course, you'll get a coupon for 3 months free access to the Heart-Led Artist Community. Once you join the community, you'll have access to the Mastery private course group, where you can post your work, ask questions and discuss everything that you're learning!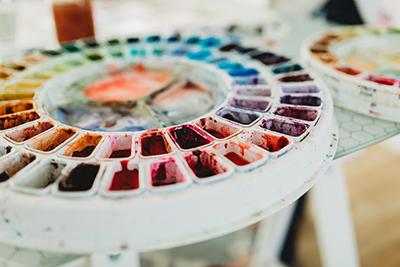 Frequently Asked Questions
Q: Is this the same course as the original Watercolor Mastery?

A: No. The broad outline has a similar structure, but is more specifically focused on helping you develop your own personal style and thriving creative practice. The demonstrations and exercises are all new. The overarching goal of this course is to create a foundation for personal artistic growth, one that provides a balance between learning techniques and discovering and expressing your personal style, and an emphasis on mindset will be our focus.
Q: Are there live lessons and demonstrations?
A: I will be hosting six Zoom calls, one per course module, where I will teach that module's lesson and demonstrate process or techniques. You can ask questions in person during the session, or, if you can't make the live session, you can ask questions in the exclusive online community group.
Q: What if I can't attend the live sessions in person?

A: The live sessions will be recorded and uploaded to the course so you can watch and rewatch them anytime. If your schedule does not permit you to attend the live sessions, you have the option to ask your questions in the private community group.
Q: I've already done Watercolor Mastery. How will this course help me?

My hope is that this course serves as a clarifier for those who have taken Watercolor Mastery in the past; that it offers you a reset if you've gotten distracted or discouraged and affirms your journey. Because we are using Zoom for a discussion format for each module, the course will serve to meet the needs of the students who are present in the course, so for those who have taken Mastery in the past, we get to dig deeper into the topics we could only touch on lightly in a six-week course. In three months, we have the opportunity to grow further, with less urgency, and I believe this serves us better.
What our students are saying about Watercolor Mastery: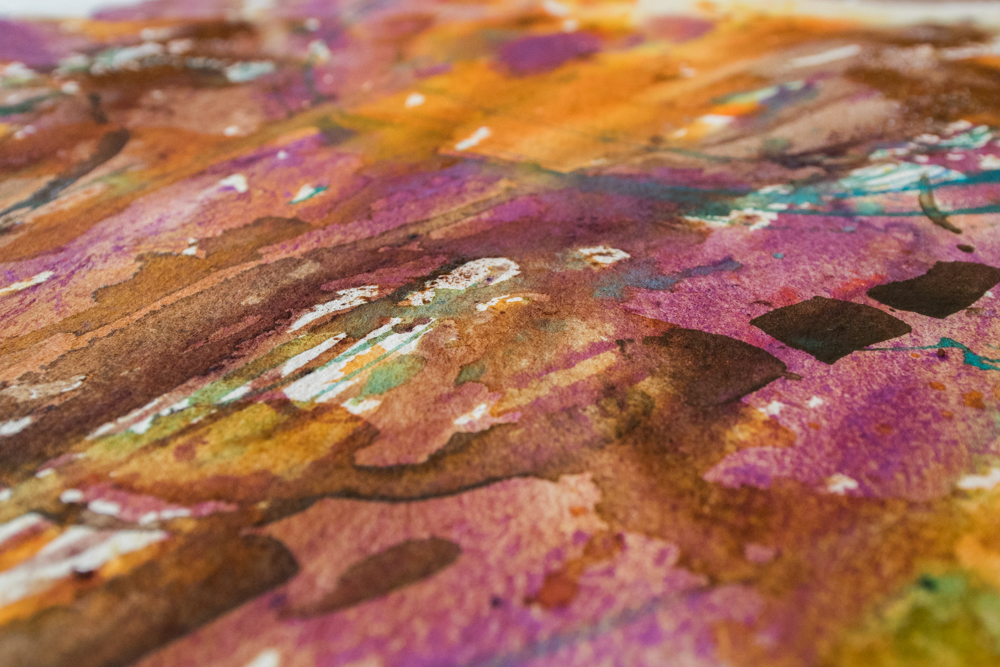 'My thanks to you for designing and teaching the Watercolor Mastery Class is heart felt. Your passion in the watercolor art and your love for teaching inspired all of us, your students, to become more free and fearless. Your words excited and encouraged all of us in our attempt to find or develop our own style. You showed us how to have confidence in ourselves and be our favorite artists. And the amazing thing is that we all responded. I painted more paintings in the past 6 weeks during class than I had in the past 3 years when I first picked up watercolor painting. And what you taught will stay with us for a long time. Thank you so much for this gift'. - Hilary L.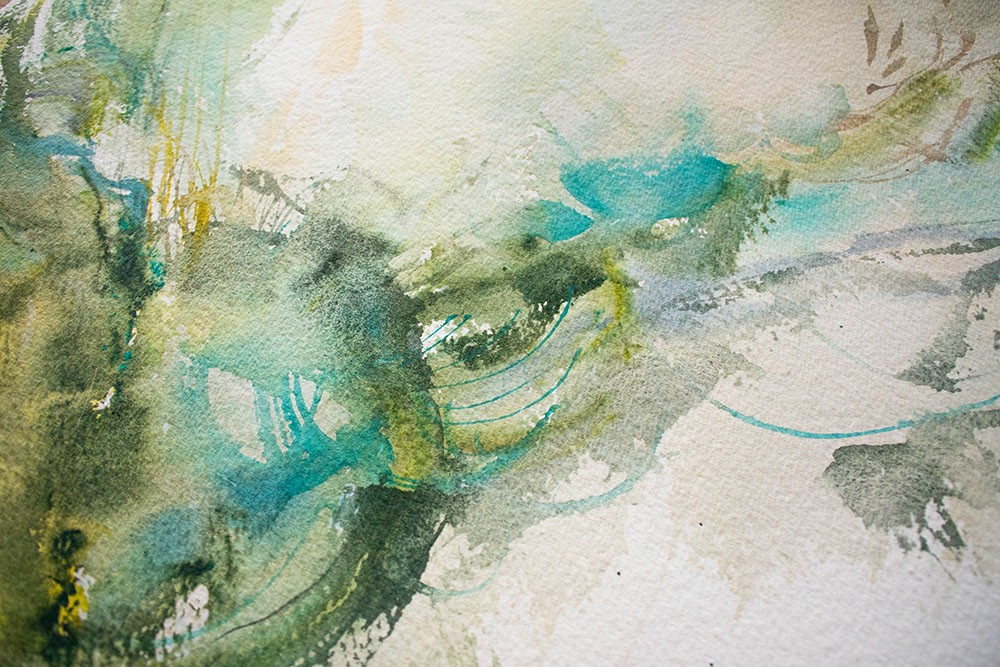 'As an artist who approached this course with moderate technical skills, but a little lost in the myriad of possibilities of where I could take my work, I found tools in Angela's lessons to navigate that world and make my own decisions to improve my art. Think of this course as teaching you how to use a compass and map that are custom calibrated to you and your art. The class is so dynamic since the projects are pretty much limitless, they can be as open-ended as you want to make them and the more you put into them, the more you learn and get back in return.' - Jill G.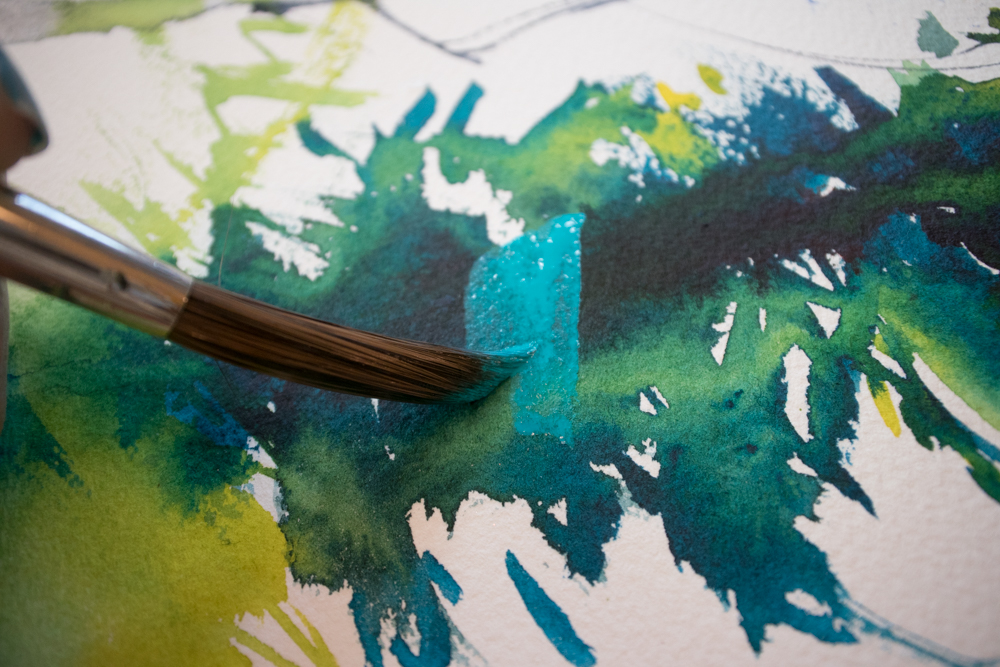 'My lack of confidence in my own ability was my biggest obstacle. With Angela's generous sharing of her own tool box of strategies, I was able to move past the fear of failure...The feature I liked best about the course was that everyone was celebrated at their own pace and style. The safety in sharing your work in this safe space was so encouraging and freeing to be your own favorite artist.' - Helen C.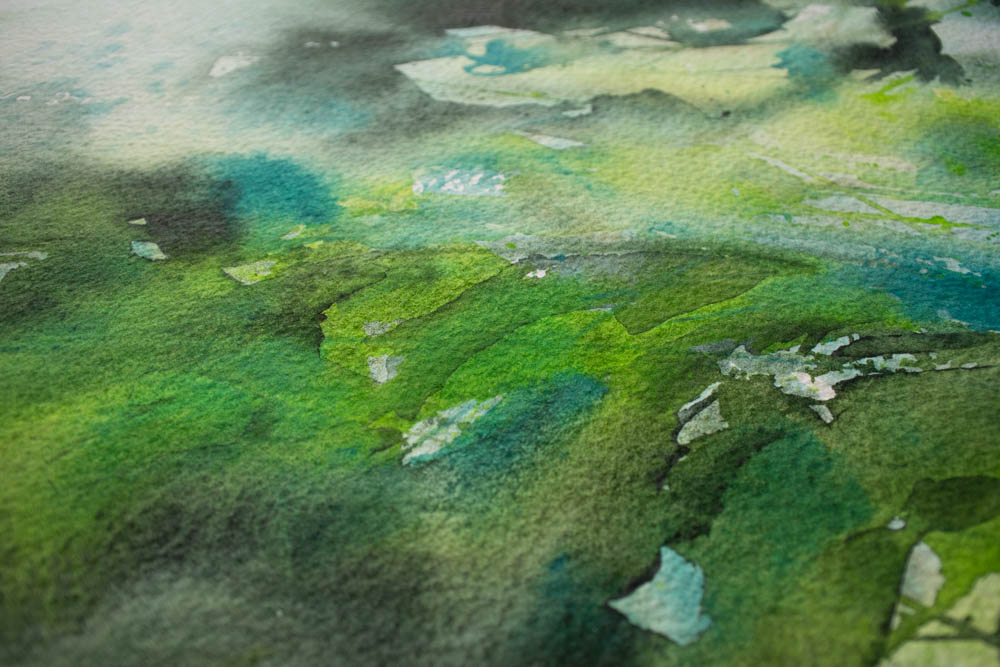 'My painting has blossomed by light years. My confidence has soared. Equally important as the instruction was the feedback I received from my instructor and from my fellow students. The Mastery course focused on key principles --touchstones to follow as I begin to paint what I see and love. I loved the content and its organizations-and the demonstrations. Excellent filming and clear explanations. I also loved the Discussion page. Angela Fehr is clear, concise, welcoming, generous, supportive and organized. Her enthusiasm and passion for painting, nature and watercolours is probably what stands out most to me. Her teaching style is fluid --perfect for the watercolour medium! She includes tips in her narratives and everything flows! Angela truly cares about her students and it shows in everything--from the design of her lessons to her comments on our work to her emails. She wants us to learn and to share her joy in watercolour. (Watercolour Mastery) kick-started my watercolour journey. Everyone was so supportive and the message is that no matter where you are on your journey, you can pick up what you're ready for in the course and perhaps other things might sit for a while until you're ready for them. The principles that the course is designed around --colours, values, design, etc--are essentials and inform all art. The course introduces and reinforces those basic principles throughout so they stick with you! An excellent approach!' - Susan B.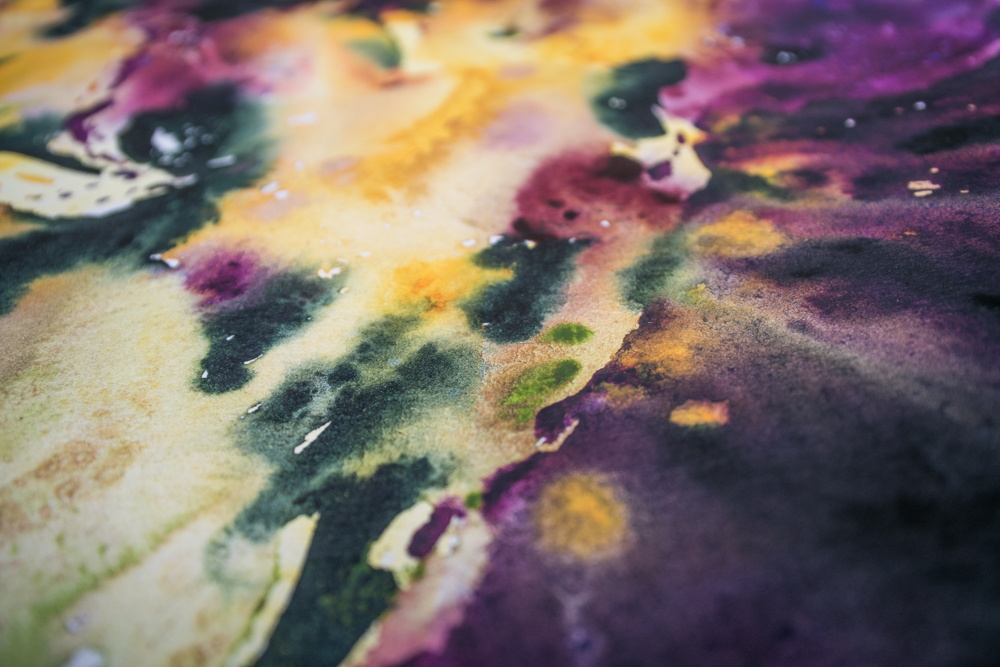 'My biggest fear was not having enough confidence in myself as an artist. I now feel more confident and have no more self doubt about putting paint on paper. The best part of the course is hearing/seeing Angela's process and mindset. Angela has the ability to get across to students the importance and fun of getting in touch with your own artistic nature. She lets you come along on her watercolor journey as you both learn together. I would recommend this course for anyone who wants to boost their confidence, abilities and expansiveness in the artistic process. The discussions with the other students, ability to see their work and Angela's and student response to posted work are all invaluable.' - Jean J.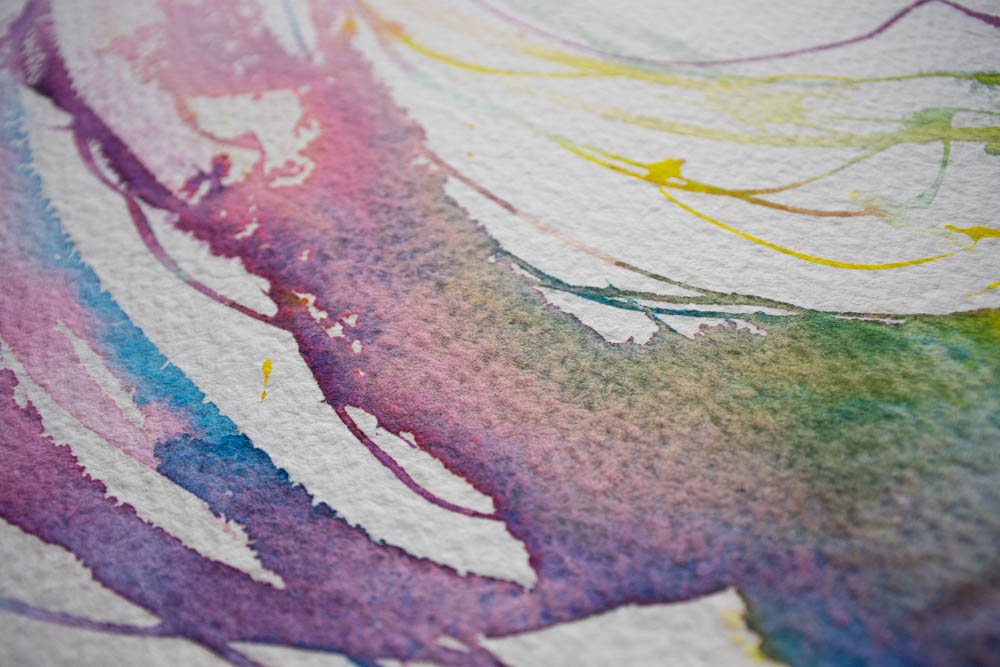 I have been learning SO much from your courses...even the ones I just couldn't connect with at the time, are still in my head and now speaking to me....I am glad that in spite of not feeling ready to take this masters course, I just couldn't resist...I am glad I signed up! - Leslie
Your Instructor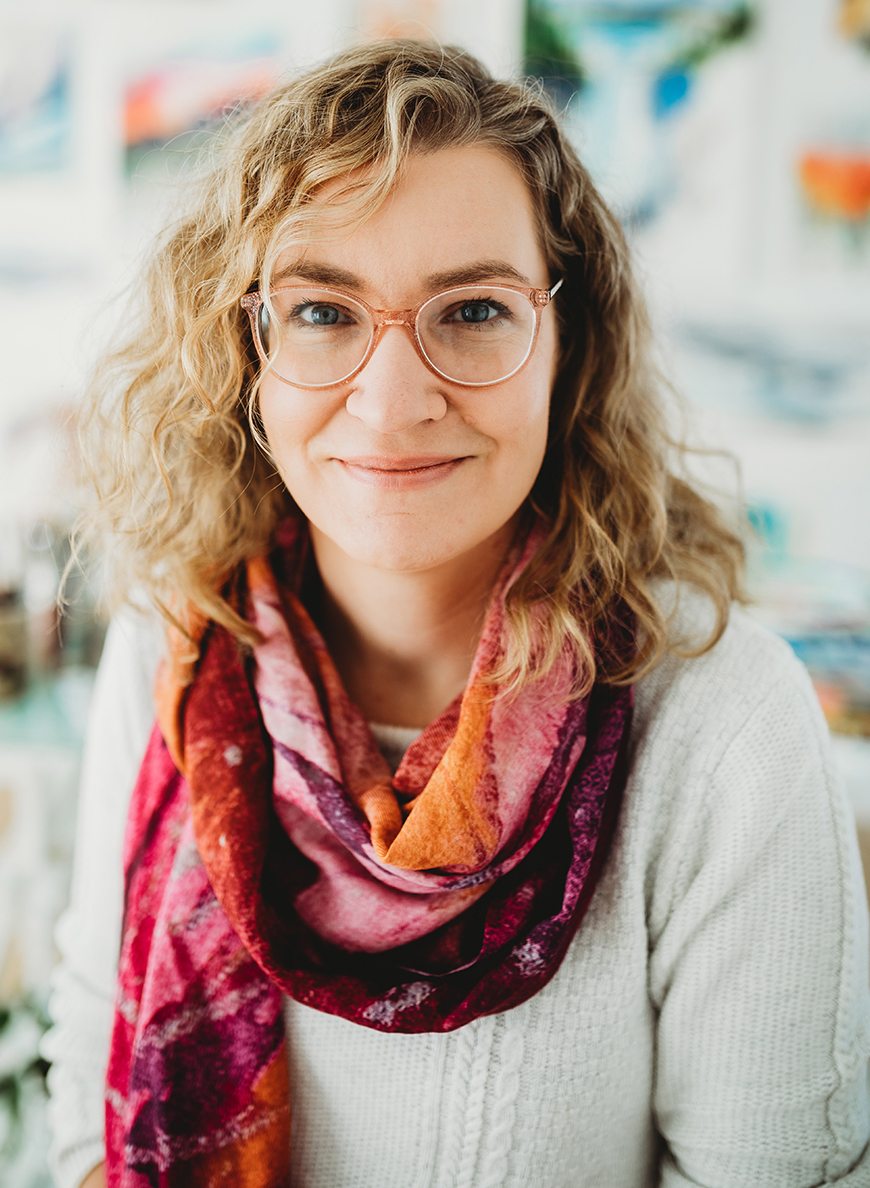 Peace. Passion. Purpose. What better tools could an artist bring to the studio?
Since 2013, this is the message that artist Angela Fehr has shared through her online watercolor courses and in her Fearless Artist Community. Over the last several years, this northern Canadian artist has seen her message that "You can become your own favorite artist" empower artists from all over the world, creating a career that feels like a dream come true.
Angela's heart-led, intuitive watercolor style is one that recognizes that a beautiful painting comes out of a beautiful process. Rather than striving for that perfect outcome, freedom is found in letting go of expectations and seeking to enjoy "this one moment" spent painting. Angela's paintings reflect her love of nature and the northern region she calls home and loves to explore.
Frequently Asked Questions
When does the course start and finish?
Course content opens for students on September 20, 2021 and lessons roll out weekly for twelve weeks [with an intermission from October 15-31, 2021]. You will receive a coupon for 3 months access to the Heart-Led Artist Community on Sept. 20. For best results, work along with the group during the 12-week intensive. If you need more time, don't worry! You can also use the course as a self-paced online course - you decide when to watch the lessons and when you finish.
How long do I have access to the course?
Mastery: Foundations Course Material: How does lifetime access sound? After enrolling, you have unlimited access to this course material for as long as you like - across any and all devices you own. Community: Your first 3 months to the community space for discussion is free. You will have the option to cancel at the end of that time. You will be billed automatically if you do not cancel. You will have access to the Heart-Led Artist Community and the course bundle as long as your subscription is active.
What if I am unhappy with the course?
We would never want you to be unhappy! If you are unsatisfied with your purchase, contact us in the first 30 days and we will give you a full refund.
This course is closed for enrollment.