This session's project: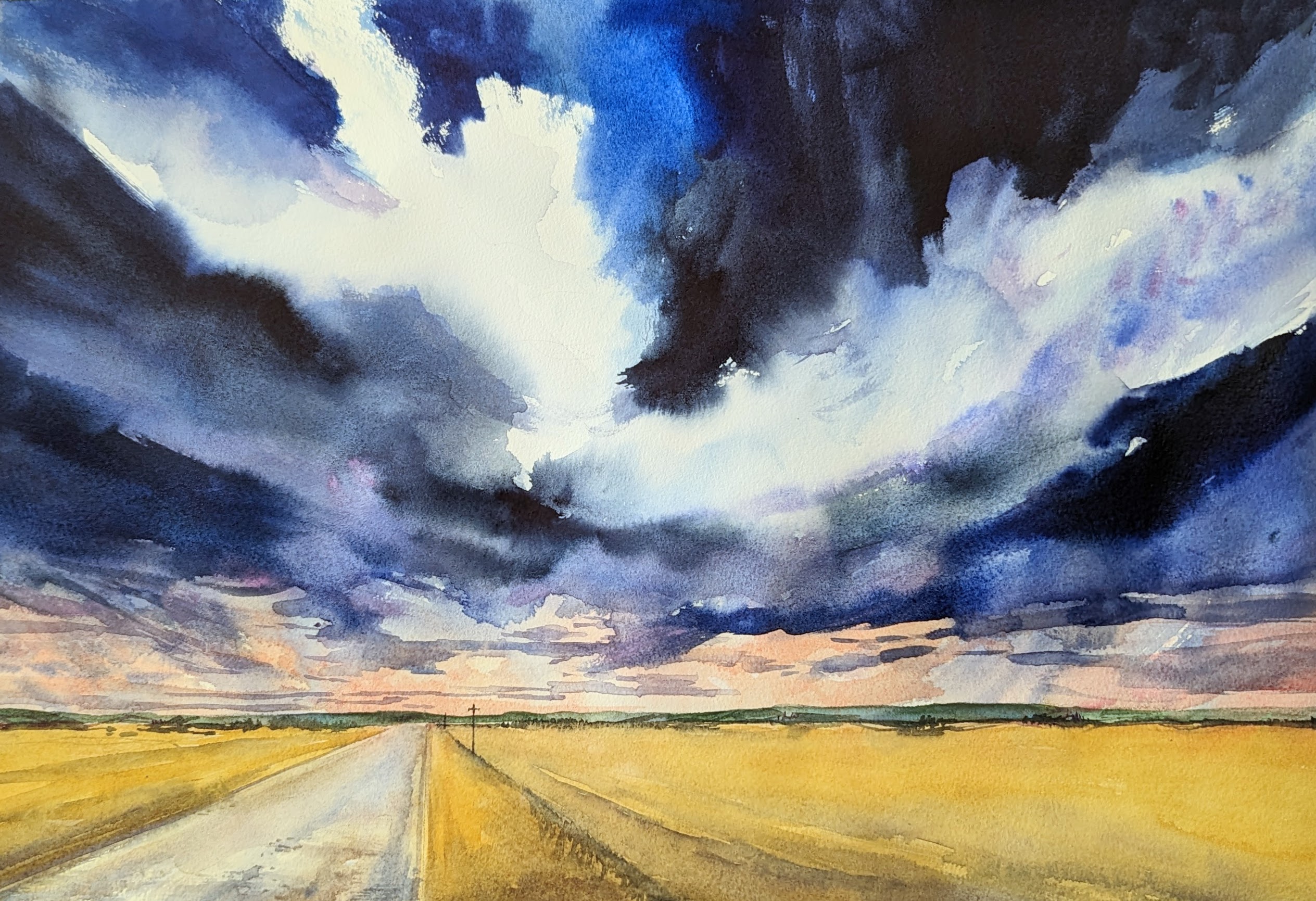 The sky is an ever-changing canvas, and for the landscape painter, skies can offer a striking focal point that makes the painting sing!
Workshop Outline:
In this workshop, our focus will be on creating a sense of dramatic distance, a straight country road leading us below an expansive arch of sky. Is there distant rain on the horizon? You decide!
Perspective: Creating distance in the landscape is a matter of proportion and placement that will indicate perspective. I'll talk through the ways I simplify perspective so it does the job without becoming confusing.
Composition: I'll be spending extra time on prep work in this session, showing you how a strong value study can provide source material for a wealth of beautiful paintings.
Working with wet & dry paper and creating contrast without stiffness.
Mixing colour - working with blue.
Finishing off with a variation to add even more drama in an innovative sketch in mixed media.
Complete and Continue