Supplies & Materials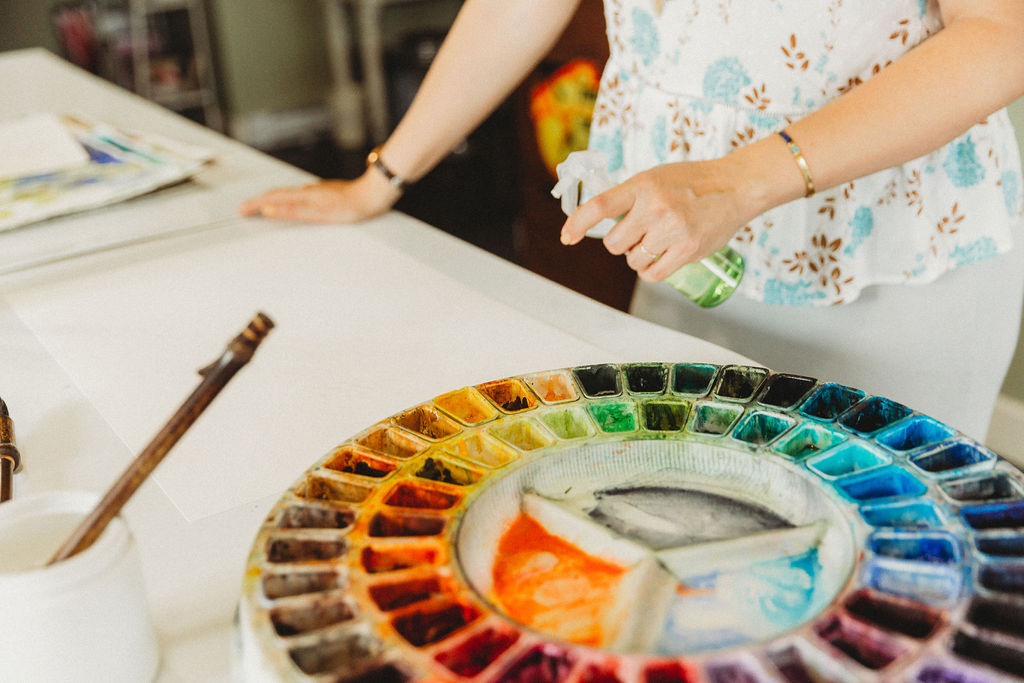 Your usual painting kit is exactly what you need to get started. I will be sharing some of my own favourite products and recommendations, but the focus of this workshop will be on developing your personal style and using strong watercolor technique to create paintings that reflect you.
Have on hand some scrap paper - the back side of failed paintings - for warm ups.
I'll be using a small sketchbook that takes pencil well (watercolor paper is too rough for sketching smoothly in pencil)
Sheets of clean watercolor paper for painting. I'll be using approx 11 x 14 inch paper (quarter sheets)
A notebook for taking notes
a pencil (I like 2B or 4B) for sketching
Your favorite colors and brushes. I'll be using a combination of blues featuring some of the colors listed below:
Daniel Smith: Indigo, Cobalt Blue, Lavender, Wisteria
Sennelier: Cinereous Blue
In my innovation demo at the end of the session I'll be offering a look at Lyra watersoluble crayons. (affiliate link)
Paper is Hahnemühle "The Collection" 140 lb cold press watercolor block. https://bit.ly/3pknMs2 (affiliate link)

A list of questions to ask!
View my favourite supplies and links here (some of the links include discount codes just for my students): https://angelafehr.com/basic-supplies
Paint & Brushes More Specifically:
A few notes on the products I'm using in this workshop: (affiliate links)

I like my Cheap Joe's Loose Goose Dagger Striper #1 for line work. http://bit.ly/2ls9rZm

Complete and Continue